Motorist failed his driving theory test 157 times – but finally got the green light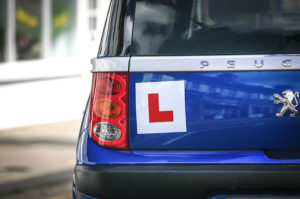 A motorist failed his driving theory test 157 times – spending more than £3,600 in booking fees.
The 42-year-old eventually passed at go 158.
A woman learner in her thirties had the second highest attempts at passing – failing 117 times.
She's yet to pass.
And another woman failed her theory test 93 times – at a cost of £2,139 in fees.
The high failure rate comes as thousands of learner drivers can't take a test because of the Covid-19 lockdown.
The figures come from a Freedom of Information request by Select Car Leasing to the Driver and Vehicles Standards Agency.
One man, aged 72, had 42 goes at passing the practical driving test.
Mark Tongue, director of Select Car Leasing, said:
"It's true what they say: if at first you don't succeed try, try and try again.
"Passing your driving test can be one of life's trickiest challenges and it can take some of us many more attempts than others.
"A three-point turn might be your downfall, or perhaps you forget to check your mirrors before making a move.
"It could be that you haven't remembered the correct stopping distances or even what basic roads signs mean.
"But whether you fail your test once or 157 times, there's no shame in picking yourself up and having another go – and anyone who can do that deserves great credit."