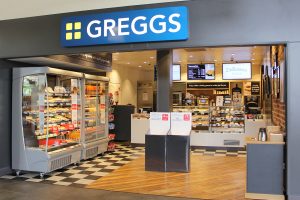 High Street bakery chain Greggs is set to announce its first loss in its trading history.
The company – reeling from the pandemic – does not expect to see a return to the black until 2022.
Greggs recently lost more than 800 workers.
It expects to announce an annual pre-tax loss of up to £15 million.
The previous year it returned a profit of £108.3 million.
In a statement Greggs said:
"The significant uncertainty over the duration of social restrictions, along with the impact of higher unemployment levels, makes it difficult to predict performance.
"However, we do not expect that profits will return to pre-Covid levels until 2022 at the earliest."
Despite the loss, Greggs' shares rose by eight per cent – traders feared the deficit could be larger.
And the Newcastle based company plans to open 100 new shops in the coming 12 months.
Chief executive Roger Whiteside said the group wants to "come back stronger than we've ever been".
He added:
"Greggs will be present in city centres for the foreseeable future… I can't imagine a world where we won't be in city centres."