Barbara Shelley – Hammer Horror "Queen of Shock" – dies aged 88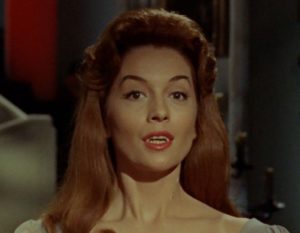 Barbara Shelley – the "Queen of Shock" in countless Hammer Horror films -has died.
She was aged 88.
Ms Shelley appeared alongside Peter Cushing and Christopher Lee in the 50s and 60s films that have become classics.
She played the "vamp" in Dracula, Prince of Darkness, and Rasputin The Mad Monk.
Her agent, Thomas Bowington, said:
"She really was Hammer's number one leading lady and the technicolour queen of Hammer.
"On screen she could be quietly evil.
"She goes from statuesque beauty to just animalistic wildness.
"She adored Christopher Lee and Peter Cushing and loved working with them, that was very dear to her".
Mr Bowington added:
"Shelly had recently been in hospital for a muscle check-up and in that process, she contracted Covid-19."