The Queen "personally" stepped in to stop Harry and Meghan attending Remembrance Day at Cenotaph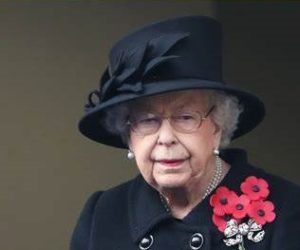 The Queen personally stopped Prince Harry and his wife Meghan taking part in last November's Remembrance Day service.
A report in the Mail on Sunday claims the Queen took "all of two seconds" to say "no".
A source told the newspaper:
"Remembrance Sunday is sacrosanct when it comes to Her Majesty's diary.
"It's one of the most important dates in her calendar and nothing is done without her knowledge.
"People were suggesting the Palace's reaction to what Harry asked was petty.
"But it was the Queen's decision.
"And what's more, she actually had very strong views on the subject.
"The Queen is very firmly of the opinion that you can't pick and choose what you do when it comes to the institution, either you are in — or you are out."
The Queen was at the Cenotaph in Whitehall on November 8th with Prince Charles, Prince William and wife Kate and Princess Anne.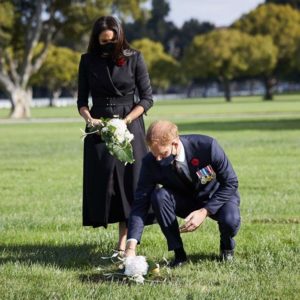 Picture: Archewell Foundation
Harry and Meghan were photographed leaving flowers at the graves of two Commonwealth soldiers in the Los Angeles National Cemetery.