SAGE expert says Britain could have herd immunity through vaccine by the summer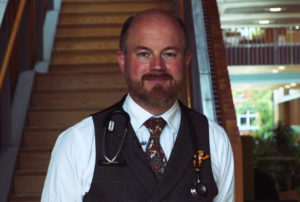 Professor Calum Semple
Britain could have herd immunity to Covid-19 by the summer, predicts a scientist.
Professor Calum Semple – a member of the Government's Scientific Advisory Group for Emergencies (SAGE)  team – said the Oxford AstraZeneca vaccine is a "game changer".
Prof Semple told the BBC:
"Obviously there is an urgency about this and we know that it is difficult to vaccinate lots of people at the same time – we've got a population of just under 70 million people and we're going to move through them in an orderly fashion vaccinating people most at risk.
"The people that have been vaccinated will be protected within a matter of weeks and that's very important.
"On an individual basis these vaccines are so good that they will protect individuals, so we don't have to wait for this nonsense about herd immunity developing through natural infection, we can start to protect the individuals.
"To get the wider community herd immunity from vaccination rather than through natural infection will take probably 70% to 80% of the population to be vaccinated, and that, I'm afraid, is going to take us right into the summer I expect."
The Government has an "army" of tens of thousands of medics and volunteers to administer the jabs in the New Year.