Storm Bella continues to batter Britain with 100 mph winds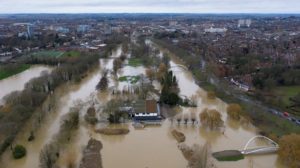 Storm Bella continues to wreak havoc across Britain with winds reaching 100 mph.
Weather officials have warned people the storm poses a "danger to life".
The Met Office has issued amber warnings across the whole of the south coast – from Cornwall to Kent.
They predict winds hitting 80 mph – damaging buildings and sending debris flying.
There are yellow weather warnings in place across England, Wales, Northern Ireland, and Scotland.
The Environment Agency has issued a further 88 flood warnings in England, six in Wales and 12 in Scotland.