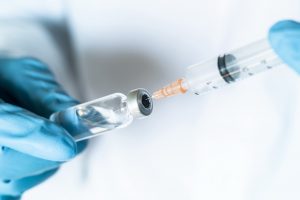 Lockdown restrictions could be eased within eight weeks if enough people are given the vaccination.
The Government has been told once the most vulnerable have been inoculated the need for rules and regulations will reduce.
It's thought at least 12 to 15 million people are at risk from Covid-19 complications.
So far, more than 600,000 have been given the Pfizer jab in the first three weeks of rollout.
Britain has ordered 40 million doses, and everyone needs two for it to work.