Cold War defector George Blake, who betrayed 40 British agents, dies aged 98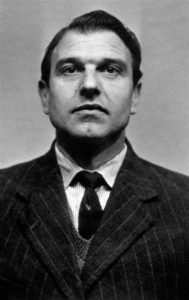 Cold war spy George Blake who defected to the Russians, sending British agents to their deaths has died.
He was aged 98.
It's thought Blake named more than 500 Western agents to his Kremlin masters.
Forty British agents were said to have paid the ultimate price for his treachery.
The former MI6 agent's death was reported by Russia's state-owned news agency RIA Novosti.
It was later confirmed by Sergei Ivanov at the Russian Foreign Intelligence Service (SVR).
President Vladimir Putin said Blake an "outstanding professional of special courage and life endurance".
Putin himself was an agent in the KGB – now known as the SVR.
Mr Putin said: "Throughout the years of his hard and strenuous efforts he made a truly invaluable contribution to ensuring the strategic parity and the preservation of peace on the planet.
"Our hearts will always cherish the warm memory of this legendary man."
Blake was jailed in 1961 for 42 years for spying for the Soviets during the Cold War.
He leaked Government secrets to the Soviet Union, including the whereabouts of a secret tunnel the West had built to tap Soviet communications.
He was exposed to the British as a Soviet agent by a Polish defector.
Blake escaped from Wormwood Scrubs in 1966 and fled to Russia.
He later admitted in a BBC interview that he'd betrayed more than 500 agents.
But he denied his treachery had led to the execution of at least 40 British agents in Russia.