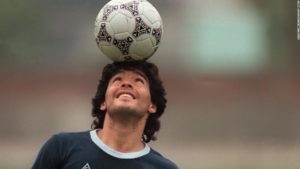 Footballer Diego Maradona did not have drink and drugs in his body when he died.
The Argentine star did have medical drugs in his system to treat a variety of illnesses.
But a post-mortem examination reveals there were no "illegal" substances present.
The results, taken from blood and urine samples, were released by the Buenos Aires Scientific Police.
There was evidence that Maradona, 60, had problems with his kidneys, heart and lungs.
Investigators are still looking at the death and have not ruled out foul-play.
The post-mortem confirmed the results of one carried out immediately after his death.
It reported the 1986 World Cup winner died from "acute pulmonary oedema secondary to exacerbated chronic heart failure with dilated cardiomyopathy."
A judge has also ruled that Maradona's body cannot be cremated as six women have claimed he's the father of their child.