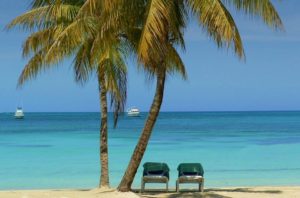 Caribbean countries have started to close their borders to travellers from Britain.
In a bid to halt the new coronavirus variant, Jamaica became the first to impose a ban.
It is expected to be quickly followed by neighbouring islands Grenada and the Dominican Republic.
Passengers on board the two remaining flights to Jamaica will be subject to quarantine and testing on arrival.
British holidaymakers in St Lucia fear they too will join the list.
One said: "Some friends were due to join us for Christmas, but we don't think that's going to happen now.
"Another family decided to catch an early flight home in case things became worse,"
A total of 45 countries have now refused access to British travellers.
The number includes 23 0f the EU's 27 member states.