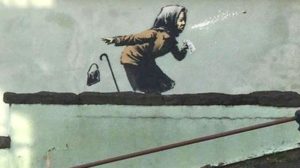 Picture: Dr Tristan Kay
Artist Banksy has confirmed he painted a picture on the side of a semi-detached house in Bristol.
The artwork shows an elderly woman sneezing – blowing her dentures out of her mouth.
Banksy posted on his Instagram account he'd painted the picture.
He said it was called "Aachoo!!".
Banky's last street work was in Nottingham – a young girl using the tyre from a wrecked bike chained nearby as a hula hoop.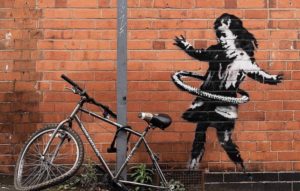 Banksy in Nottingham