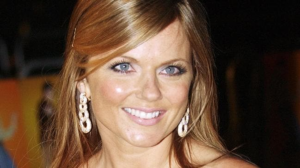 Former Spice Girl Geri Halliwell has how a killer wanted to shoot her during a Brit Awards performance.
Convicted murderer David Copeland threatened the star because she was friends with gay artists like George Michael.
The singer was warned by Scotland Yard to pull out of the 2000 show – but she refused.
Ms Halliwell told The Sun:
"He threatened to shoot me, and hated the fact I hung out with the gays, and was friends with George Michael.
"He hated me for camping it up, for loving the gays and for being friends with George.
"I told him to do one."
Ms Halliwell, 48, told how police officers called at her home to warn her about the threat.
She added:
"They said they had to give me the freedom to choose whether I performed or not, but that they advised me to pull out of the ceremony.
"But I said, 'I'm sorry, I'm not going to be bullied by this.
"We are judged by what we do, not what we say, and I will always stand with my friends.
"It's about spirit, not sexuality – I feel so protective of any person who has had prejudice against them."
Copeland killed three people, including a pregnant woman, after setting off nail bombs in London in April 1999.
The last attack was on the Admiral Duncan – an openly gay pub – in Soho, London.
Copeland, a neo-Nazi and homophobe, was given six concurrent life sentences for the crimes.