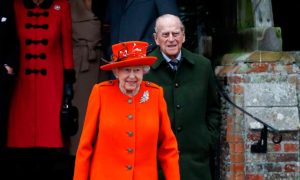 The Queen and Prince Philip will have a Covid-19 vaccination within weeks.
The couple will then let it be known they've had a jab to encourage more people to follow suit.
It's reported the Queen, 94, and Prince Philip, 99, will not receive any preferential treatment.
The couple will "wait in line" until their turn comes along.
The first tranche of vaccinations is earmarked for the over 80s.
It's said public health authorities are keen to have other members of the Royal Family publicise the vaccination programme.
Prince Charles and Prince William might take a lead role.
In 1957, The Queen she let it be known that Prince Charles and Princess Anne had been given polio jabs to counter fears about the vaccine.