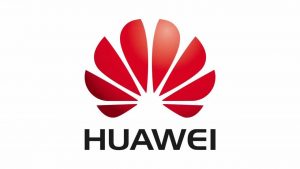 The Government is to hasten the non-use of new Huawei equipment from Britain's 5G network.
The Chinese tech titan will be given a fresh date – said to be September 2021 – to comply.
After then Huawei will not be allowed to install new kit in the UK's 5G infrastructure.
The timing is much sooner than expected.
It will further test already strained relations between London and Beijing.
Culture Secretary Oliver Dowden is expected to announce the decision in the Commons tomorrow (Monday).
Last July he said the Government was on an "irreversible path" to have minimal Huawei equipment still being in the 5G set up by the next election – May 2024.
And it must all be removed by 2027 by law.
A ban on buying Huawei kit comes in at the end of 2020.
It was feared some tech companies would stockpile parts and install them later.
The September 2021 end date is hoped to remove that apprehension.
The new Telecommunications Security Bill, which has its second reading in the Commons on Monday.
It will put into law the decision to ban purchasing new Huawei 5G kit by the end of this year and the requirement that Huawei kit must be completely removed from 5G networks by the end of 2027.
A government source told The Telegraph:
"This new 'end of installation' date shows we are serious and sets out an irreversible pathway to Huawei's removal from Britain's 5G networks.
"Now the companies need to get on with it."
After already agreeing a deal with Huawei to work on Britain's 5G network the Government changed its mind.
Downing Street came under intense pressure from President Donald Trump to tear up the contract.
Afterward the Government's U-turn Huawei warned the UK should expect "public and painful" retaliation.
America claims Huawei uses its equipment to spy on people – though it has produced no evidence to support the claim.
Huawei has always strenuously denied the allegations.