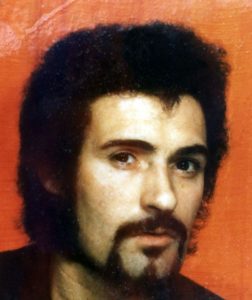 Peter Sutcliffe – the Yorkshire Ripper – has been cremated in a secret ceremony.
It is believed his ex-wife Sonia made the arrangements.
Some family and friends of the serial killer were barred from the service.
It is said the funeral was carried out in accordance with Sutcliffe's beliefs as a Jehovah's Witness.
Sutcliffe, 74, murdered 13 women and tried to kill seven more during a reign of terror from 1975 to 1980.
The former driver – already ill with heart problems and diabetes – died in hospital after catching coronavirus.
He had refused treatment.
A source who knew Sutcliffe, said:
"This has been done incredibly secretively and with no notice at all.
"And it has left some of his friends and family – especially Mick – really upset that they couldn't attend.
"People thought they would be able to at least see it screened on Zoom, to say goodbye.
"While Peter was a vicious killer, he did still have family and some friends who wanted to pay their respects and say goodbye.
"His family think that was Sonia's doing, and she didn't want it on Zoom or for people to go so it could remain secret and none of it would be on camera."