Prince Charles adopts three hedgehogs at Scottish estate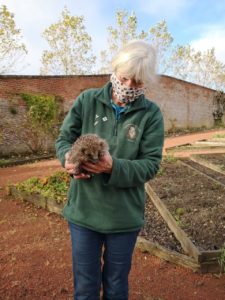 Picture: Dumfries House
Prince Charles has adopted three hedgehogs from a rescue centre.
The hogs are being cared for in the walled garden at Dumfries House, Ayrshire.
A team of wildlife carers is looking after the mammals.
A post on Facebook by Dumfries House said:
"The hedgehogs, who are thought to be four months old, have taken up residence in the estate's five-acre Queen Elizabeth Walled Garden after being nursed back to a healthy weight by volunteers from Hessilhead Wildlife Rescue Centre.
"Although the hedgehogs will be free to roam the walled garden at their leisure, one of our dedicated volunteers has made two bijou houses for them to use for shelter and hibernation."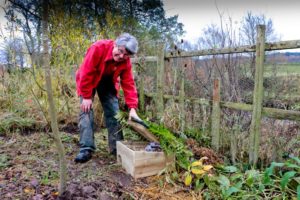 Picture: Dumfries House. Julie Dougall
Julie Dougall, an educational gardener at Dumfries House, said:
"I just think it's great to get as much wildlife into the estate as we can.
"We became aware that Hessilhead were looking to rehome some hedgehogs.
"We welcomed one male and two female hedgehogs earlier this month.
"I'm sure they'll be great for the education of children we typically have here on the estate, particularly when they're learning about the food cycle.
"We're trying to bring a biodiversity of wildlife back into the estate.
"If the hedgehogs breed, great.
"The more, the better!
"It would be excellent for the species and for the estate.
"The education garden is organic and they're basically a pesticide that doesn't harm the soil, taking care of bugs, slugs, and snails."
Britain's hedgehog numbers have dropped from 30 million in the 1950s to less than one million today.
The mammal has recently been moved on the "endangered list".