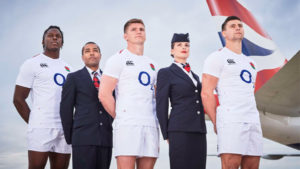 British Airways has said sorry after supporting England for the Autumn Nations Cup game against Wales.
The airline company did not notice that both teams are British.
And wishing England "good luck" has not gone down well.
The video along with the tweet have now been deleted.
But not before 150,000 people – mainly Welsh – caught a glimpse of the mistake, and posted it again.
It led to a flurry of insults – mostly in good humour – about Britain's national airline.
Actually, BA is a sponsor of the England team – so supporting them does appear logical.
In a statement BA said:
"We are proud sponsors of England Rugby but on this occasion we unintentionally strayed offside, for which we are sorry."