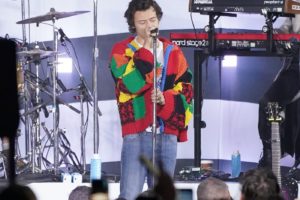 A patchwork cardigan worn by Harry Styles has been acquired by the V&A museum in London.
The former One Direction singer wore the JW Anderson cardi during a television show.
It set-off an on-line knitting trend as people were thrown into lockdown.
The designer – Jonathan Anderson – was also caught up in the frenzy.
He posted the cardigan's details on-line for everyone to follow.
And he added a video tutorial on different stitches to use.
Jonathan said on Instagram:
"I am so impressed and incredibly humbled by this trend and everyone knitting the cardigan.
"I really wanted to show our appreciation, so we are sharing the pattern with everyone.
"Keep it up!"
So far, more than 40 million Tik-Tok users shared their efforts and views.
The V&A described Styles as "one of the most influential style icons of his generation".
It commended his "gender neutral, playful and experimental approach to fashion."
The museum also referenced the viral craze inspired by the garment, calling it a "cultural phenomenon that speaks to the power of creativity and social media in bringing people together in times of extreme adversity."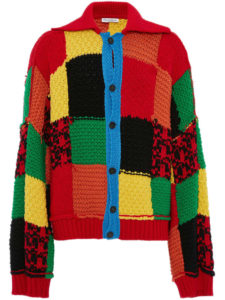 Picture: V&A Museum