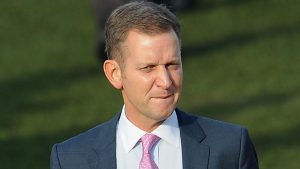 Controversial television presenter Jeremy Kyle has been listed as an "interested person" by a coroner investigating the death of a show guest.
Jason Pegg, the Hampshire coroner, said Mr Kyle "may have caused or contributed" to the death of Steve Dymond.
Mr Pegg said: "It might seem ludicrous not to have Mr Kyle to give evidence to give his take on the situation."
The pre-inquest review was told Mr Dymond, 63, died from a morphine overdose and a heart condition.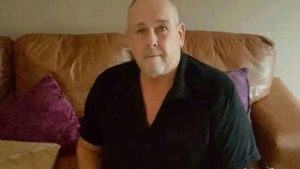 Steve Dymond
The builder had appeared on ITV's The Jeremy Kyle Show the week before he died.
He'd taken a lie-detector test on air to reveal whether he had cheated on his ex-fiancée.
He failed the test – prompting the audience to boo and jeer him.
Mr Kyle called him "a failure".
Court papers released by his family's lawyers claim he was "extremely distressed" by the experience.
Caoilfhionn Gallagher QC said Mr Dymond wanted to "prove his fidelity" and had said: 'I pushed and pushed but it all went wrong'."
Ms Gallagher said the presenter was "in his face" and even when he was "at the point of collapsing, he was still being heckled".
She said Mr Dymond tried to leave through a side door but found it locked.
Ms Gallagher added: "He couldn't escape the heckling.
"He was on his hands and knees because he thought he was going to pass out from the stress."
As Mr Dymond was struggling someone on the show posted to a WhatsApp group:
"Just so you know, he's still crying, he has just said he wishes he was dead.
"Just giving you the heads up."
Ms Gallagher added: "While he was still on the programme, within minutes, he was talking about wishing he was dead."
The Jeremy Kyle Show was axed in 2019.
A full inquest is expected in May 2021.