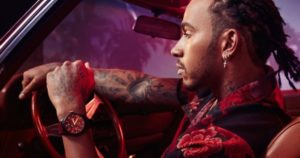 Lewis Hamilton and an IWC watch
Formula One world champion Lewis Hamilton has lost a three-year legal battle over the name of a watch.
The driver acted against Swiss watchmaker Swatch after it registered the name "Hamilton International" as a trademark.
The company wanted to use the name on its accessories sold in Europe.
Lewis Hamilton's legal team claimed the application was made in "bad faith and thwarted fair competition".
However, Swatch said the name "Hamilton International" had been used since 1892 – some 93 years before the driver was born.
The European Union Intellectual Property Office (EUIPO) agreed.
It has refused the request to cancel the trademark.
The EUIPO said: "The argument relating to the IP rights of the racing driver 'Lewis Hamilton' fails.
"The contested mark consists solely of one word 'HAMILTON', and not 'LEWIS HAMILTON'.
"It is a rather common surname in English-speaking countries.
"There is no 'natural right' for a person to have his or her own name registered as a trademark when that would infringe third parties' rights.
"Even the cancellation applicant explicitly accepted that the contested mark 'HAMILTON' had been used since 1892, i.e. even before the date of birth of 'Lewis Hamilton' as a natural person.
"No bad faith can be found on the part of the EU trademark proprietor."
Hamilton was founded in 1892 in Lancaster, Pennsylvania.
In the early 20th Century, the company sold watches to the US Airmail service.
It also supplied its watches to film stars.
Marlene Dietrich wore one in the 1932 film "Shanghai Express".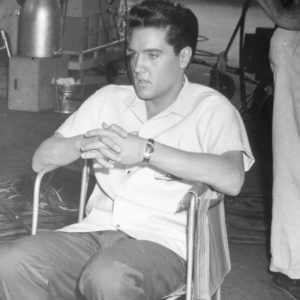 Elvis and his Hamilton Ventura watch
And, ten years later Elvis Presley wore the firm's Ventura watch in "Blue Hawaii."
Hamilton was bought by the Swatch Group, based in Switzerland, in 2007.
Lewis Hamilton's application was made in his company's name 441P – his driver's race number.
The company wanted to trademark the name "Lewis Hamilton" for watches, and jewellery.