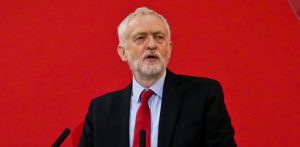 Former Labour leader Jeremy Corbyn will have the whip suspended for at least three months, it is claimed.
The party's Chief Whip Nick Brown is said to have written to Mr Corbyn.
Mr Brown said the whip will be withheld pending an investigation into whether he [Corbyn] broke Labour's code of conduct.
It's thought the inquiry could take up to three months.
Meanwhile, Mr Corbyn can sit in the Commons as an independent MP.
He was suspended after making comments on a watchdog report into anti-Semitism within the Labour Party.
Mr Corbyn said the scale of the problem had been "dramatically overstated for political reasons" by opponents and the media.