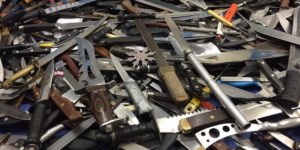 Library picture
More than 10,000 knives have been taken off the street in a week-long crackdown.
Operation Sceptre also arrested more than 2,000 suspects – a quarter linked to knife crime, revealed the National Police Chiefs' Council (NPCC).
Most knives were surrendered during an amnesty but 723 were seized during the clampdown.
Officers from Britain's 43 forces in England and Wales worked with the British Transport Police on Sceptre.
The Border Force agency was also part of the team to stop prohibited knives coming into the country.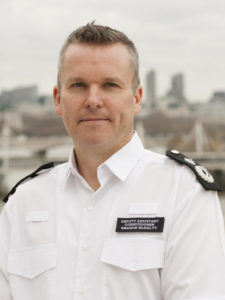 Graham McNulty
NPCC deputy assistant commissioner Graham McNulty said:
"The harm caused to families and communities through the tragic loss of life relating to knife crime is devastating and that is why focusing on this issue remains a top priority for policing.
"Despite the challenges and the extra demand placed on the service as a result of the ongoing pandemic, the sheer number of arrests and seizures made across England and Wales as part of Operation Sceptre last week sends a clear message that we will not tolerate knife crime."
Over the last ten years knife crime has increased in every force in England and Wales.
The Office for National Statistics reports a 16% increase in killings involving a knife.
Knife-point robberies are up 31%.