Madeleine McCann prime suspect has two ribs broken in cell fight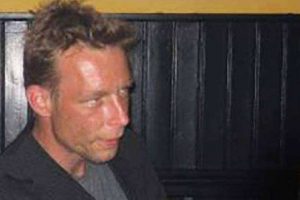 Christian Brückner
The prime suspect in the disappearance of Madeleine McCann had two ribs broken minutes before a court appearance.
Christian Brückner, 43, was due in court in Germany when it's reported a "cell fight" broke out with guards.
The suspect – a convicted rapist and paedophile – had smeared the walls with yoghurt and blocked the toilet.
During the fracas two of his ribs were broken.
The Sun reports a source:
"He got angry at being filmed and complained.
"He reacted angrily and when he refused to put the shackles on there was a more violent tussle and he hurt himself."
The suspect's lawyer Friedrich Fulscher said:
"The guards were filming my client via a TV monitor which was in his cell.
"I asked them to stop and to delete the footage.
"They refused, and an argument started.
"This carried on and they attacked my client with a baton after he refused to put the prison shackles on.
"He suffered serious injuries, two broken ribs.
"It was behaviour not expected from guards.
"I had to get a judge involved to ensure the footage was deleted.
A court spokesperson said:
"The exact sequence of events is now the subject of investigation.
"Against this background, we cannot comment on the details."
Brückner was identified by German police as the man responsible for Madeleine's abduction and murder in May 2007.
Madeleine, three, was taken from her family's holiday apartment in Praia da Luz on Portugal's Algarve coast in May 2007.