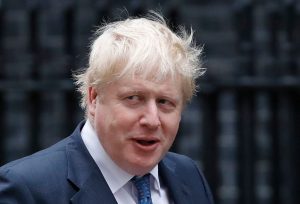 Prime Minister Boris Johnson claims he is as "fit as a butcher's dog" after his latest brush with coronavirus.
Mr Johnson is self-isolating after meeting an MP later diagnosed with Covid-19.
In a video posted to Twitter Mr Johnson said:
"It doesn't matter that we were all doing social distancing, it doesn't matter that I feel fit as a butcher's dog and feel great, as so many people do in my circumstances, and actually it doesn't matter that I have had the disease and am bursting with antibodies.
"We have got to interrupt the spread of the disease."
Mr Johnson's enforced isolation comes as bitter in-fighting at Number 10 has seen chief adviser Dominic Cummings quit his job.
He was joined by his close ally Lee Cain, the director of communications.
Also, Britain and the EU have reached a critical point in Brexit talks.
Matt Hancock, the Health Secretary, was confident Mr Johnson would still be able to lead from the front.
He said: "If the Prime Minister needs to speak to anybody in Europe, he will be able to do that by Zoom.
"He will be driving forward the agenda in the way he normally does."
Earlier this year Mr Johnson was in intensive care with coronavirus.
Hi folks, I've been instructed by our NHS Test & Trace scheme to self-isolate for two weeks, after being in contact with someone with Covid-19.

I'm in good health and have no symptoms, and will continue to lead on our response to the virus & our plans to #BuildBackBetter pic.twitter.com/yNgIme8lOz

— Boris Johnson (@BorisJohnson) November 16, 2020