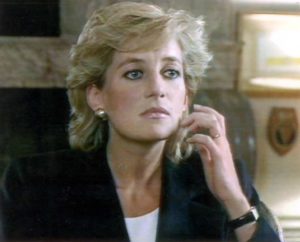 The BBC has found a vital letter handwritten by Princess Diana in which she says she was not inveigled to give a controversial Panorama interview.
The letter – pivotal to a pending inquiry – was found in the broadcaster's archives.
The BBC insists the letter is genuine, but a handwriting expert might be asked to verify the document.
The letter has been "missing" for 24 years.
In 1996 BBC reporter Martin Bashir was accused of using forged documents to secure an interview with the Princess.
During the explosive Panorama programme, she declared "there are three of us in the marriage" – referring to herself, her husband Charles – the Prince of Wales – and his mistress Camilla Parker- Bowles.
When the BBC received the letter an inquiry into Mr Bashir and the programme was instantly dropped.
A BBC source said you could hear a "communal sigh of relief" when the letter was found.
The person added: "We could all relax for Christmas.
"We had had a scare but had got through it."
A BBC spokesman said:
"The BBC has now recovered the Princess's original handwritten note which is referred to in our records from the time.
"We will pass it on to the independent investigation.
"We believe this is the original note passed to the BBC at the time."
Mr Bashir – the BBC's religious reporter – is said to have commissioned two fake bank statements.
The documents revealed that confidants of the Princess were being paid for information about her.
Mr Bashir showed the paperwork to Earl Spencer, the Princess' brother.
It proved to be an opening gambit in securing her agreeing to an interview.