Yorkshire Ripper Peter Sutcliffe dies aged 74 from Covid-19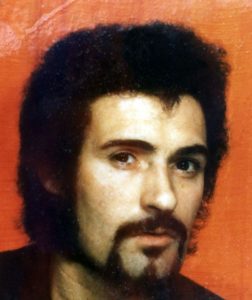 Peter Sutcliffe – the Yorkshire Ripper – has died, it has been reported.
Sutcliffe, aged 74, was convicted of killing 13 women in Yorkshire and the North West between 1975 and 1980.
It's suspected he killed many more during his time as a lorry driver travelling the country.
Sutcliffe recently spent five nights in hospital with suspected heart problems.
On returning to HMP Frankland in County Durham, prison medics diagnosed him with Covid-19.
It's reported he died in hospital after refusing treatment.
At the time a prison source told The Sun:
"The results were turned around quickly because of the danger of him spreading it.
"The worry for him is that he ticks so many of the danger categories for coronavirus.
"He is already in ill-health; he is overweight, and he is old.
"If things go downhill for him, it could be very, very serious."
Sutcliffe's first known victim was Wilma McCann in 1975 in Leeds.
Over the next five years he brought genuine fear to the streets of Britain.
Many women in Yorkshire refused to go out at night unless they were with someone.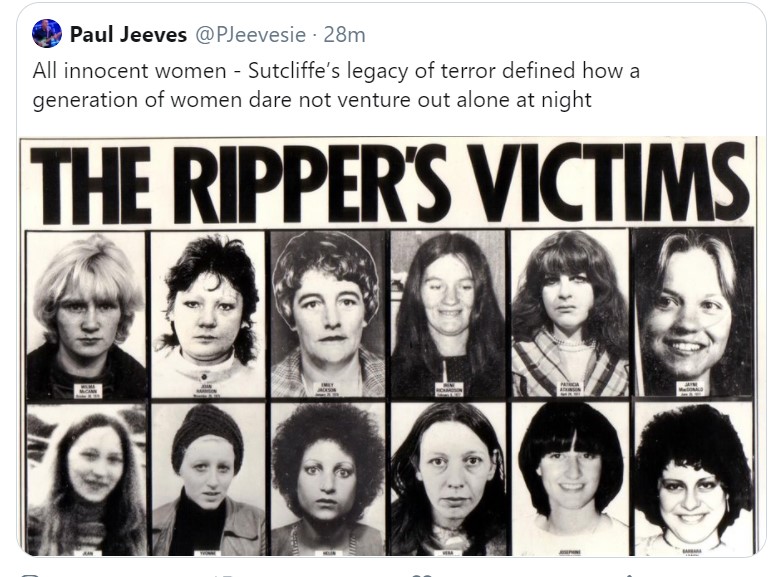 Sutcliffe stalked the red light districts looking for victims.
Despite being interviewed several times during the police investigation he slipped through the net.
The police operation to catch Sutcliffe was seriously flawed.
At one-point senior officers believed the Ripper was "taunting" them by send letters and tapes to criticise not catching him.
However, the letters and recordings proved to be an elaborate hoax.
Sutcliffe was eventually caught in Sheffield in his car by a police sergeant and constable on beat patrol.
He was stopped for "acting suspiciously" and taken in for questioning.
Back at the station the police sergeant remembered that Sutcliffe asked to go for a wee when he was first spoken to.
Officers returned to the scene and found he'd hidden the tell-tale hammer used in a number of the murders.