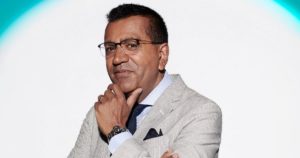 Martin Bashir
The BBC is facing a parliamentary inquiry into its controversial Panorama interview with Princess Diana.
It is claimed journalist Martin Bashir used faked documents to "inveigle" the Princess to take part.
Cross-party MPs on the Digital, Culture, Media and Sport select committee meet next week to discuss the ever-growing crisis facing the broadcaster.
It's reported the MPs will look into an alleged cover-up.
Meanwhile, the BBC has launched an independent inquiry into the claims from Diana's brother Earl Spencer.
Steve Brine, the Conservative MP for Winchester and member of the committee, said:
"I am fully behind Earl Spencer's call for an inquiry.
"If I was one of her [Diana's] boys or in the family I would want to get to the bottom of this.
"MPs on the committee meet on Tuesday and I will raise it."
New BBC boss Tim Davie said:
"We are taking this very seriously and we want to get to the truth.
"We are in the process of commissioning a robust and independent investigation."