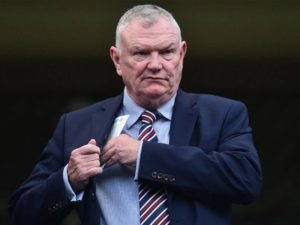 Greg Clarke
Football Association chairman Greg Clarke has resigned after a car-crash appearance before MPs.
Clarke left people "open-mouthed" with his remarks about race, sexuality, and the women's game.
As a furore built up around Clarke, he admitted his comments were "unacceptable".
The FA told him his position was untenable.
Clarke had infuriated members on the Digital, Culture, Media and Sport select committee after referring to "coloured" footballers.
He continued to affront the MPs with comments about the Asian community, and schoolgirl footballers.
And, the 63-year-old said being gay was "a life choice".
He later agreed his "unacceptable words in front of Parliament were a disservice to our game and to those who watch, play, referee and administer it".
He added: "This has crystallised my resolve to move on.
"I am deeply saddened that I have offended those diverse communities in football that I and others worked so hard to include."
While "holding court" on several key issues troubling football Clarke said a dearth of Asian footballers was because they have different career interests.
Clarke, a former Leicester City chairman, said:
"If you go to the IT department at the FA, there's a lot more South Asians than there are Afro-Caribbeans — they have different career interests."
And when asked why no English players had "come out as gay", he replied:
"What I would want to do is to know that anybody who runs out onto the pitch and says on Monday, 'I'm gay and I'm proud of it and I'm happy and it's a life choice'… they would have the support of their mates in the changing room."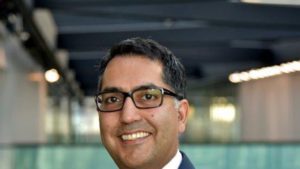 Sanjay Bhandari, Executive Chair at Kick It Out, said:
"His use of outdated language to describe Black and Asian people as 'coloured' is from decades ago and should remain consigned to the dustbin of history.
"Being gay is not a 'life choice' as he claimed too.
"The casual sexism of saying 'girls' do not like balls hit at them hard, is staggering from anyone, let alone the leader of our national game.
"It is completely unacceptable.
"I was particularly concerned by the use of lazy racist stereotypes about South Asians and their supposed career preferences.
"I have seen the good work that the FA have been doing to create a more inclusive game, not least in the Diversity in Football Leadership Code.
"The FA has rightly been applauded for leading that effort.
"But these comments indicate that more still needs to be done to challenge attitudes.
"For all the steps made forward recently, the comments expressed are a big step backwards."