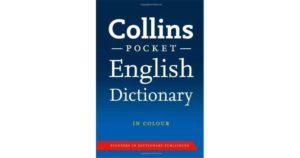 "Lockdown" has been named as "Word of the Year 2020" by Collins Dictionary.
Lexicologists have recorded the word has been used 250,000 times this year.
Collins defines "lockdown" as:
"The imposition of stringent restrictions on travel, social interaction, and access to public spaces".
Other top ten words – all linked to the Covid-19 pandemic – are furlough, keyworker, and self-isolate.
And "coronavirus" itself receives a special mention.
Helen Newstead, content consultant at Collins, said:
"Language is a reflection of the world around us and 2020 has been dominated by the global pandemic.
"We have chosen 'lockdown' as our word of the year because it encapsulates the shared experience of billions of people who have had to restrict their daily lives in order to contain the virus.
"Lockdown has affected the way we work, study, shop, and socialise.
"With many countries entering a second lockdown, it is not a word of the year to celebrate but it is, perhaps, one that sums up the year for most of the world."