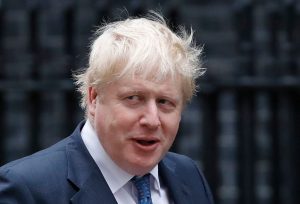 Prime Minister Boris Johnson sent security experts to the homes of cabinet ministers to try to find the source of a leak, it is claimed.
Mobile phones were checked to discover who was behind a story that seriously hindered the PM's lockdown plans.
Data about calls, messages and WhatsApp chats were recovered from the mobiles.
Mr Johnson had to bring forward by two days the proposed national lockdown restrictions after someone leaked information to the press.
It's believed the newspapers and broadcasters were tipped off to ensure the PM could not change his mind.
Only four people – apart from civil servants – attended the pow-pow – Mr Johnson, Michael Gove, Rishi Sunak and Matt Hancock.
The Mail on Sunday reports Health Secretary Mr Hancock refused to comment on the investigation.
And a source close to Mr Gove – the Minister for the Cabinet Office – said he had "nothing to hide".
He added: "Gove and members of his staff have co-operated fully with the inquiry and were happy to submit their phones for examination, given that they have nothing to hide."
Some MPs have called for the "snitch" to apologise to the Commons if caught.
And former Tory leader Sir Iain Duncan Smith blamed the leaker for pushing the PM into a snap decision.
He said: "What happened just over a week ago was an outrageous contempt of the Commons and the British people on an issue of the utmost importance to the country.
"If it turns out to be a Minister, they should of course be forced to apologise to the Commons and then be sacked.
But if it's an official, they should be made to come to the bar of the House and face the anger of MPs and most of all of the Speaker."
After his hand had been forced Mr Johnson sent a WhatsApp message to Tory MPs.
He wrote: "Folks – so sorry that you've had to hear about all this from the newspapers."