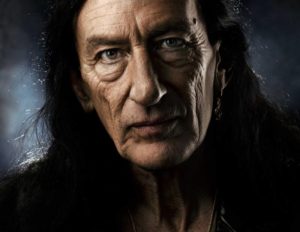 Ken Hensley from 70s rock band Uriah Heep has died aged 75.
He died "peacefully following a short illness" said a press statement.
Uiriah Heep bandmate Mick Box said he was in "deep shock".
He added: "Ken wrote some amazing songs in his tenure with the band, and they will remain a musical legacy that will be in people's hearts forever."
Hensley's brother Trevor posted to Facebook:
"His beautiful wife Monica was at his side and comforted Ken in his last few minutes with us.
"We are all devastated by this tragic and incredibly unexpected loss."
Hensley wrote some of the band's big hits – including Easy Livin' a hit throughout Europe in 1972.
The group had a big following in Russia.
Hensley was a multi-talented musician.
His early use of electronic keyboards influenced many other bands.