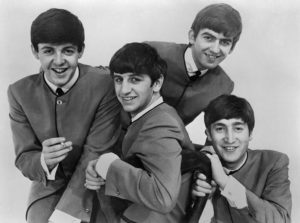 The Beatles made more than £50 million last year – despite breaking up in 1970.
The group's company Apple Corps Limited showed a turnover of £50,244,899 for the 12 months ending in January.
The surviving members of the band – Sir Paul McCartney and Sir Ringo Starr – and the widows of John Lennon and George Harrison picked up £6.1 million each.
The pay-out comes from £1,417,000 in dividends and £4,719,500 in "connection with the provision of promotional services and name and likeness rights".
Most of the money comes from a Las Vegas stage show "Love" – a joint venture with Cirque du Soleil.
Last year Sir Paul, Sir Ringo, Yoko Ono, and Olivia Harrison were paid £3,685,000.
The Sunday Times Rich List calculates Sir Paul, 78, is worth £800 million.
The Beatles' version of  Money (That's What I Want) was released in 1963 on the group's second album With the Beatles.