Denmark to cull 17 million mink to stop spread of coronavirus variant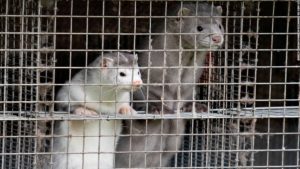 Denmark is to cull its entire population of 17 million mink over fears a coronavirus mutation could threaten a vaccine.
A dozen people have caught the virus variant from mink in the north of the country.
The Government was quick to act.
Prime Minister Mette Frederiksen said:
"Due to the discovery of a mutated infection in mink, which weakens the ability to form antibodies, resolute action is needed.
"It is necessary to kill all mink.
"The mutated virus carries the risk that a future vaccine will not work as it should."
And Kaare Molbak, Denmark's top epidemiologist, warned that in the "worst-case scenario, the pandemic will restart, this time in Denmark".
Health Minister Magnus Heunicke said the virus mutations had been found at five different mink farms.
He added that the people with the new variant were not severely ill, but they did not respond positively to antibodies.
He said: "Studies have shown that the mutations could affect the current candidates for a Covid-19 vaccine,"
Denmark is the world's largest producer of mink skins.
Annual production of about 19 million skins accounts for £1 billion in Danish exports.
China is its largest market.
The cull will take several days.
It could cost more than £600 million to fully compensate mink farmers.
Meanwhile, Denmark has been removed from Britain's coronavirus travel corridors list.
Travellers arriving in the UK from this morning (Friday) now must self-isolate for 14 days.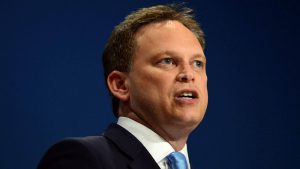 Grant Shapps
Transport Secretary Grant Shapps said:
"I understand that this will be concerning for both people currently in Denmark and the wider UK public, which is why we have moved quickly to protect our country and prevent the spread of the virus to the UK.
"Health authorities in Denmark have reported widespread outbreaks of coronavirus in mink farms, with a variant strain of the virus spreading to some local communities.
"The chief medical officer has therefore recommended that, as a precautionary measure, all those returning from Denmark should self-isolate for 14 days.
"People currently in Denmark may finish their trip, follow the local rules and check the Foreign, Commonwealth and Development Office travel advice pages on GOV.UK for further information."