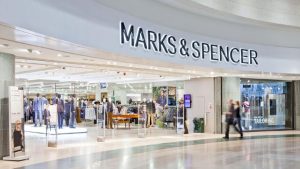 Marks & Spencer has made its first loss in 94 years because of the coronavirus pandemic.
The ever-present retailer announced it made a pre-tax loss of £87.6 million in the six months to September 26th.
City analysts had predicted losses could be as high as £95 million.
Chief executive Steve Rowe said:
"The half-year performance was much more robust than at first seemed possible thanks to the resilience of our business and the incredible efforts of my M&S colleagues".
The retailer made a profit of £176 million in the first six months of its last budget year.
M&S scrapped dividend plans in April and announced plans to lay off 7,000 staff in August.