Britain raises terror alert to "severe" after killings in Paris and Vienna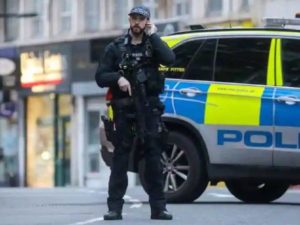 Library picture
Britain's threat of a terrorist attack has been raised to "severe" following killings in Europe.
The raising of the alert means an incident is now seen as "highly likely".
Home Secretary Priti Patel said:
"This is a precautionary measure following the terrible instances that we've seen in France last week, and the events that we saw in Austria last night.
"The British public should be alert but not alarmed.
"There will be more visible policing across the country".
"That is right in light of the threat going up, but as I've said, the public should not be alarmed – this is a precautionary measure."
Four people were killed on Monday in an attack in Vienna, Austria, and three were murdered in Paris last month.
The decision to raise the Britain's threat level was taken by the Joint Terrorism Analysis Centre (JTAC).
The JTAC is based at MI5's headquarters in London.
It is made up of counter-terror experts from the police, government, and security agencies.