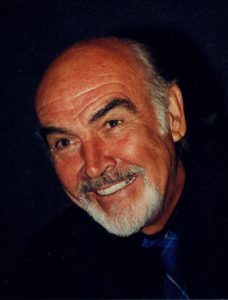 Sir Sean Connery – who played 007 spy James Bond – has died. He was aged 90.
No cause of death has been revealed.
Connery was the original – and many claim – to be the best of the 007s.
However, he had countless other films to his name – winning an Oscar in The Untouchables.
Thomas Sean Connery was born on a tough estate in Edinburgh.
His first job was as a milkman after leaving school at 14.
He joined the Royal Navy but was discharged on medical grounds.
He took up body-buildings and entered the Mr Universe contest in 1953.
Although he failed to win, he used the experience as a calling card to London's West End.
His small stage appearances led to small television appearances – shows like Dixon of Dock Green.
Bigger film projects followed.
But it was his casting as James Bond in Dr No that made him a world star.
Despite better actors chasing the coveted role, the producers chose Connery because of his "sex appeal".
It was said he "walked like a panther" at the audition.
Connery appeared in the next four Bond films: From Russia With Love, Goldfinger, Thunderball and You Only Live Twice.
He declined a fifth – On Her majesty's Secret Service – but was lured back to make Diamonds are Forever.