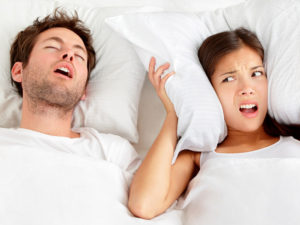 A once-a-night pill could see the end of snoring.
The tablet – called AD109 – has been developed by pharmaceutical company Apnimed.
It's to treat Obstructive Sleep Apnoea – a condition associated with snoring and interrupted breathing at night.
Dr Larry Miller, CEO of Apnimed, said:
"Obstructive Sleep Apnoea represents a significant public health problem around the globe
"Current treatment options do not meet the needs of patients.
"We believe that AD109 could be a significant breakthrough for these patients."
AD109 is taken at bedtime and can be used to treat patients with mild to severe snoring issues.
Phase 1 trials have been completed and the drug was tolerated, and with no side effects.
Phase 2 starts soon.