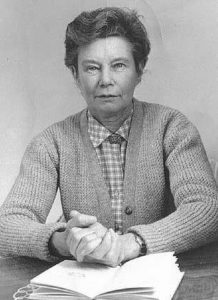 Family picture
Britain's oldest person – Joan Hocquard – has died at the age of 112.
Joan was born in 1908 when King Edward VII was on the throne.
She died at a care home in Poole, Dorset.
Her nephew Paul Reynolds, 74, said his aunt believed there was no secret to a long life.
However, she enjoyed "lashings of butter and cream" and dismissed dieting.
Mr Reynolds said:
"Joan was a remarkably resilient person and lived her long life taking everything in her stride.
"She was born into a well-off family which had a law firm in the City of London.
"Her father was in the Colonial Service and Joan spent some of her childhood in Kisumu in Kenya where he was in charge of shipping on the Great Lakes before and during the First World War.
"There was no secret to her long life.
"Indeed, she broke most of the modern dietary rules with relish.
"She worked in a French hotel near Geneva for some years in the 1930s and learned how to cook the French way which for her was the only way – lashings of butter and cream which she loved until her final days."
The oldest living Briton is said to be Lilian Priest, from Swanage, Dorset, who is 111 years old.