Labour's deputy Angela Rayner apologises after calling Tory MP "scum"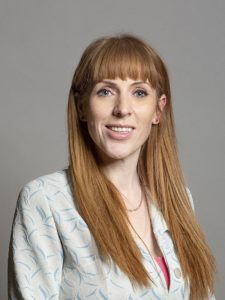 Labour's deputy leader Angela Rayner has apologised after calling a Tory MP "scum".
She spat out the insult during a Commons debate on financial support for lockdown regions.
Moments earlier Chris Clarkson, MP, had accused Labour of taking "an opportunistic approach" to the Covid-19 pandemic.
Mr Clarkson stopped dead in his tracks when he heard the comment from the shadow front bench.
He asked: "Excuse me, did the honourable lady just call me 'scum'?"
He turned and looked towards The Speaker to intervene.
Ms Rayner was not asked to withdraw her comment by the Deputy Speaker Dame Eleanor Laing.
But she told the Labour MP:
"From the front bench we do not have remarks like that.
"Not under any circumstances, no matter how heartfelt it might be.
"Not at all."
Ms Rayner later said in a statement:
"I apologise for the language that I used in a heated debate in Parliament earlier."