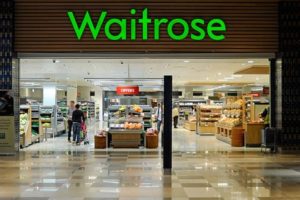 Christmas supermarket wars have broken out as Waitrose and the Co-op cut hundreds of prices.
Waitrose is lowering the price of more than 200 of its "basic" own label items.
And the Co-op is spending £50 million on lowering the price on more than 300 branded and own label goods.
It is also introducing an "Honest Value" range of 50 items – including British meat, soft drinks, and fruit and veg.
Both companies are looking at offering 15% reductions.
Jo Whitfield, the chief executive of the Co-op's food stores, said:
"Value is uppermost in the minds of shoppers."
Both supermarkets are acting after the big names – Tesco, Asda, Morrisons, and Sainsbury's – cut prices.
Family finances are being strained by the Covid-19 pandemic.
It's feared people will be "less indulgent" over the festive period.
Richard Lim at Retail Economics said:
"It is going to be incredibly challenging to deal with the levels of demand given the restrictions in place because of Covid-19.
"The tactic is to build up a bit of loyalty ahead of Christmas."
Only 12% of shoppers expect to spend more this Christmas than last, said Mr Lim.
Nearly 40% plan to cut back.