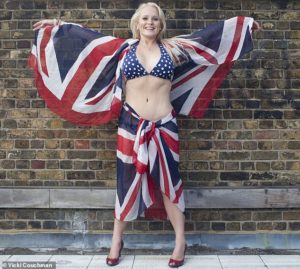 Picture credit: Vicki Couchman
Jennifer Arcuri claims she "had an affair" with Boris Johnson when he was Mayor of London.
When asked if she'd had a relationship, Ms Arcuri, 35, told The Daily Mail:
"I think that goes without saying.
"It's pretty much out there.
"But I'm not going to talk about it."
Ms Arcuri said she felt bombarded by Mr Johnson's "avalanches of passion".
When asked if she loved him, she said:
"At the time I cared for him very deeply, but I never used the 'L word'.
"I wouldn't have recognised being in love.
"I cared very much about this man and I think that's resolutely clear.
"That's all I want to say."
Mr Johnson – then married to Marina Wheeler – faced allegations of using his mayoral position to help American businesswoman Ms Acuri receive "favourable treatment".
After a nine-months' inquiry the Independent Office for Police Conduct (IOPC) found no evidence against Mr Johnson.
However, the IOPC said the now Prime Minister would have been "wise" to declare a conflict of interest.
The IOPC said it was unable to clarify the nature of Mr Johnson's relationship with Ms Arcuri.
But it thought it a "close association" which "may have been intimate".
Michael Lockwood, IPOC Director General, said in a statement:
"The IOPC completed a thorough, independent and impartial assessment to determine if there were reasonable grounds to suspect the criminal offence of misconduct in public office had occurred.
"We found no evidence to indicate that Mr Johnson influenced the payment of any sponsorship monies to Ms Arcuri or that he influenced or played an active part in securing her participation in trade missions."
But he added: "There was evidence to suggest that those officers making decisions about sponsorship monies and attendance on trade missions thought that there was a close relationship between Mr Johnson and Ms Arcuri, and this influenced their decision-making."
Mr Johnson said the claims against him were "vexatious".