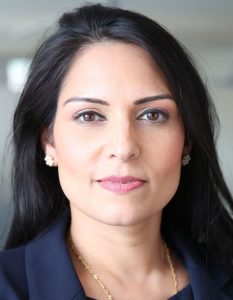 Home Secretary Priti Patel has paid £45,000 to join the world's most exclusive cricket club – The MCC.
Ms Patel has been on the Lord's waiting list for several years.
It can take up to 20 years before being allowed to join the Marylebone Cricket Club in north London.
But £30 million in lost revenue this summer has forced the club to offer instant life membership.
A source close to the Home Secretary told the Mail on Sunday:
"As a lifelong cricket fan and at a difficult time for the sport, Priti has joined MCC as a lifetime member."
Ms Patel, 48, can now share a pavilion seat – if and when the hallowed home of cricket re-opens – with Sir Mick Jagger, Sir Tim Rice, and Prince Charles.
Former Conservative Prime Ministers Sir John Major and Theresa May are also members.
Mrs May sacked Ms Patel after she failed to disclose the full details of a trip to Israel.