Author Bill Bryson thinking of putting away his pen and retiring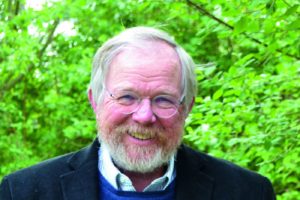 Author Bill Bryson – whose books on travel and science have sold in their millions – is thinking of retiring.
Bryson came to attention with his travel book Notes from a Small Island – a collection of stories about his adopted homeland Britain.
Talking on Times Radio, Bryson, 68, said he was "worried" how he'd fill his time if he retired.
During lockdown he said he'd been "practising" retiring.
He added:
"It has been successful and I'm pretty likely to continue.
"The world is full of other things to do that are enjoyable without any of the pressures that come with you doing this as a job."
Bryson has four children and ten grandchildren and wants to spend more time with them.
He said: "You only get one life.
"I would quite like to spend the part that is left to me, which I hope is a significant part, but only a fraction, doing all the things I've not been able to do.
"Like enjoying my family – I have masses of grandchildren and I would love to spend more time with them just down on the floor."
Bryson holds British and American citizenship.