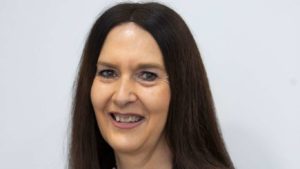 Scottish MP Margaret Ferrier has steadfastly refused to quit despite an unrelenting backlash after she travelled knowing she'd tested positive for coronavirus.
Ms Ferrier said she had "no intention" of standing down.
She admitted she'd committed an "error of judgement" – but it was "one blip".
She added:
"I want to continue to represent my constituents.
"You feel you're getting a lot of criticism from people you thought were your colleagues or friends who would understand it was one blip.
"This has been an awful experience, but I'll keep fighting for my constituents because that's who I am."
Ms Ferrier, 60, who has had the whip withdrawn from her, continued:
"People may be saying, 'You should have known better, you're a public figure'.
"But at the end of the day it still hurts.
"You then think about all that hard work and dedication – is that just wiped away?"
SNP leader Nicola Sturgeon has told the MP to resign.
And the party's David Linden branded Ms Ferriers' actions "inexcusable".
He told BBC Question Time:
"I'm pretty furious with the behaviour of Margaret Ferrier MP.
"It's utterly inexcusable and it's right that she lost the whip for that.
"I don't think her position is tenable and she should resign."
Ms Ferrier last week travelled by train between Glasgow and Westminster after testing positive for coronavirus.
The MP confirmed she was tested on Saturday after feeling unwell.
But instead of going into self-isolation she took a train on Monday to London.
At 19.15 she gave a four-minutes' long speech in the House of Commons during a coronavirus debate.
The same evening Ms Ferrier was told her test was positive.
Despite that she caught the return train to Glasgow.