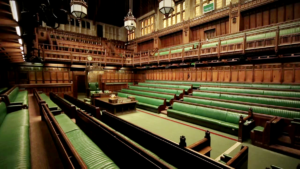 MPs have lined up a £3,360 pay rise for next year.
The increase will take their salary to £85,292.
The new wage comes as more than 700,000 people have already lost their jobs during the Covid-19 pandemic.
And it's feared another 500,000 workers could follow suit by the end of the year.
The Independent Parliamentary Standards Authority (IPSA) has proposed the pay rise.
MPs wages are linked to the public sector three-month annual growth figure of 4.1%.
Richard Lloyd, IPSA interim chairman, said,
"Given the huge economic uncertainties arising from the pandemic, we do not think it is right to depart from this approach now."
Jeremy Hutton, of the TaxPayers' Alliance, said:
"IPSA must be tin-eared if it really thinks a pay rise for MPs should be considered this year.
"Public finances are in a parlous state, furlough is coming to an end and unemployment is rising.
"A pay rise in parliament would be an insult to hardworking taxpayers who've had a very tough year."
At present, many MPs are working from their homes.
However, pre-pandemic the Commons corridors were often empty of MPs most Fridays.