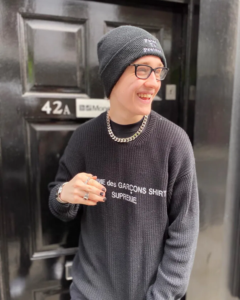 Picture: Instagram Archie Lyndhurst
Archie Lyndhurst, the son of "Only Fools and Horses" star Nicholas, has been found dead at his home.
He was aged 19.
The police and an ambulance were alerted to a "report of a concern for welfare".
Archie – himself a talented actor in the CBBC programme "So Awkward" – was declared dead at the scene.
His death is being treated as "unexplained but not suspicious."
A file has gone to the West London coroner.
And an inquest is due to be opened next week.
A spokeswoman at the West London Coroner's Court said:
"I can confirm the investigation is ongoing and no date has been fixed for the opening of an inquest."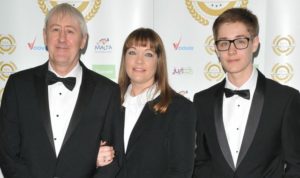 Nicholas Lyndhurst, wife Lucy Smith, and their son Archie
Cheryl Taylor, head of content for BBC Children's, said:
"All of us at BBC Children's are devastated to hear the news of Archie's passing.
"He was such a talented young actor and meant so much to all of those involved in So Awkward as well as to the CBBC audience.
"He will be greatly missed by us all and our deepest condolences go out to his family and friends at this time."