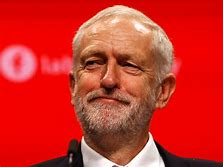 Former Labour leader Jeremy Corbyn has apologised for breaking the "rule of six" at a dinner party.
He was caught on camera sharing a meal with eight other people at a friend's house.
Under the coronavirus rules it is illegal to gather socially in groups of more than six.
The police can impose a £200 fine for each person present.
Mr Corbyn told The Sun:
"I recently had dinner at a friend's house where the number of guests eventually exceeded five.
"I understand that remaining at the dinner was a breach of the rule of six.
"I apologise for my mistake."