Police investigate Sir Andy Murray's hip surgeon after claims he kept 5,000 bones from patients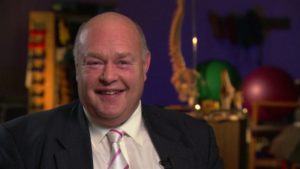 Professor Derek McMinn
Police are investigating claims a world-renowned surgeon stored thousands of bones taken from patients.
Pioneering hip surgeon Derek McMinn is said to have kept the bones of more than 5,000 patients.
Professor McMinn operated on tennis player Sir Andy Murray.
Most of his operations were carried out the BMI Edgbaston Hospital in Birmingham.
The doctor is reported to have kept the bones at his Worcestershire home and his business premises in Birmingham.
West Mercia Police have confirmed they have been called in by the Human Tissue Authority to investigate the claims.
A force spokeswoman said:
"We are currently investigating a breach of Statutory Licensing requirements under the Human Tissue Act 2004 following a referral from the Human Tissue Authority.
"Our investigation relates to a private premise in Worcestershire.
"We are working with the relevant authorities as part of our ongoing investigation."
Prof. McMinn, the inventor of hip resurfacing surgery, is said to have kept the bones "to keep his mind active".
A leaked report seen by the Independent newspaper claims the bones were amassed over 25 years.
They were taken without the patients' knowledge – or that of nurses, doctors, and theatre staff.
It's said some were found during a routine pathology audit which led to further inquiries.
A spokesman for Circle Health Group, which took over BMI Healthcare in June this year, said:
"We will leave no stone unturned in investigating these historic issues.
"They have all been reported to the appropriate authorities and we will co-operate closely with regulators to resolve them."
Circle Health Group said Prof. McMinn was at once suspended and "recommendations and learnings have been made to staff".