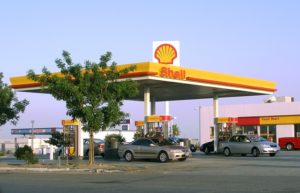 Royal Dutch Shell is to axe up to 9,000 jobs in a cost-cutting shake up.
The move is in line with the company's plans to adapt to a "low-carbon future" and become more "streamlined".
The Covid-19 pandemic has also played a part in the decision.
The oil firm has 83,000 employees worldwide and the cuts will lead to annual savings of £1.9 billion by 2022.
The staff losses will be between 7,000 and 9,000.
Already, 1,500 have agreed to take voluntary redundancy.
It's not known many countries will be affected by the cuts.
Shell employs 6,500 in the UK.