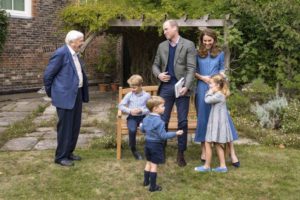 Picture: Kensington Palace
A fossilised giant shark's tooth given to Prince George may be reclaimed by Malta.
The tooth – from an extinct – was found in Malta by Sir David Attenborough in the 60s.
Sir David presented his find to the Prince when he visited Kensington Palace.
A delighted George treasured the gift.
However, Malta's culture minister has implied his country wants the relic to be returned.
Jose Herrera, speaking to the Times of Malta newspaper, said:
"There are some artefacts that are important to Maltese natural heritage and which ended up abroad and deserve to be retrieved.
"We rightly give a lot of attention to historical and artistic artefacts.
"However, it is not always the case with our natural history.
"I am determined to direct a change in this attitude."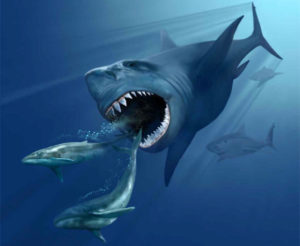 The Carcharocles megalodon is thought the most fearsome predator to have roamed the seas.